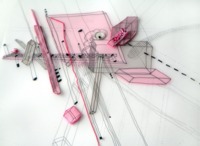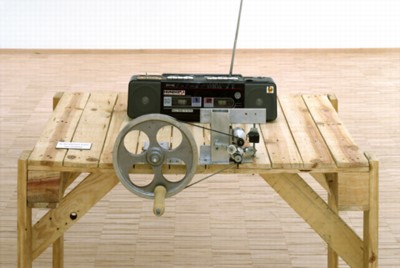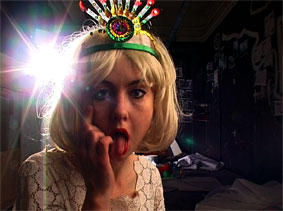 what a piece of work is man William Shakespeare
"Grand Narrative" views individual identity as a personal and fictitious construct. Works in the show use narrative and performative tactics to explore and undermine constructs of personal space, gender and sexuality. Through various artistic mediums private worlds become visible and are exposed for the fragile and fantastic, intricately elaborated constructions that they are. All artists work under pseudonyms or contribute as groups, in a further deferral of the artist's individual identity.
The scale and arrangement of the various single artworks will have a destabilizing effect. This entire installation has for its goal the creation of a distorted reflection of reality, a theater where individual scenes collide, intermix and interact, thereby questioning established concepts of human interaction with the external world.
The exhibition opens on 31 October 2006 in the Galerie Bergstüb'l and the Concert for the After-Party takes place in the Film Studio, a recently renovated broadcast studio. On two futher evenings, videos from the participating artists and musicians will be screened.
-Vicarious